Mac is a cosmetics company that offers fine makeup products. It is one of the most popular and high quality cosmetic brands on the market. In addition to being one of the most popular brands, it is also one of the most expensive. Fortunately, there are ways to find Mac makeup at discount prices or to save money on your next purchase.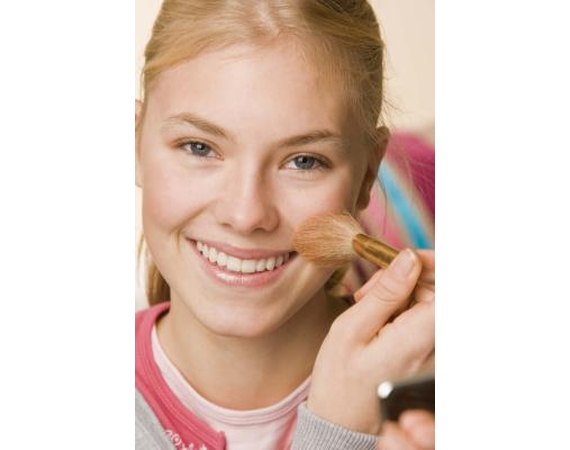 Instructions
Finding Discount Mac Makeup
1. Join Mac Pro to receive valuable discounts on a wide range of cosmetics. Members of the program receive 30 percent off their Mac orders (makeup artists get 40 percent off). There is an annual membership fee of $35; however, this fee will pay for itself in savings. To register, download a registration form from maccosmetics.com and mail it -- along with a copy of your identification -- to:
Mac Pro Membership
PO Box 435
3219 Yonge Street
Toronto, Ontario
M4N 3S1
You will receive a membership card with two weeks.
2. Use discount cosmetic websites. Online makeup discounters offer high-end designer cosmetics at discounts ranging from 10 to 20 percent or more. Visit makeup-discounters.com and maccosmetics-discount.com. Shop around and compare websites to see which of the many online discounters offer the best prices on Mac products.
3. Purchase Mac products through auction websites, such as ebay.com or auction.overstock.com. Auction websites provide listings from resellers and wholesalers selling many designer cosmetics at reduced prices. These websites also give you the option of purchasing used items, which will save you even more money.
4. Visit high-end outlet stores, which offer a variety of discounted items such as designer clothing, accessories and cosmetics. An example of a few stores that offer these discount products include Nordstrom Rack and Sacs 5th Avenue Off 5th. These stores receive quality clearance products and overstock inventory from high end department stores, then pass the savings on to you.
5. Take advantage of online discounts. Select online Mac retailers run discount offers such as free shipping on orders over a certain amount. You can also save with coupon codes for Mac products through popular coupon websites such as retailmenot.com and dealspl.us. Online coupon providers update their coupons often, so be sure to check back with them periodically for new discount offers.
6. Consider registering your email address on Mac's main website. This can be done by accessing maccosmetics.com, clicking on the "Email Me" tab and filling in the required information. Upon completion you will periodically receive product news as well as special insider-only offers via email.
You have read this article how to get makeup / mac makeup with the title How to get discount mac makeup. You can bookmark this page URL http://vintagemuse5.blogspot.com/2012/11/how-to-get-discount-mac-makeup.html. Thanks!